As the world changes and demands for high bandwidth applications become more and more necessary for the operations of public ventures and the growth of regional economies, it has become ever more crucial for public, education, and health and safety entities to evaluate new transport technologies to operate effectively and take full advantage of new resources.
Inland Development Corporation offers a high-density, fully owned and operated fiber optic network to help underserved communities and public services meet these new demands in a cost effective manner. We continue to expand, scale and invest in our network, in order to provide a highly reliable, secure and scalable platform to meet the needs of today. Inland, along with Windwave, builds, installs, and maintains its own network, allowing for faster deployment and emergency response times overall.
Inland provides custom fiber services, with an understanding of the unique requirements of our customer's needs, and through leveraging our network assets to develop cost-effective solutions. We know that every circumstance is different and that having a custom solution provides our customers with the network diversity and assurance that they need.
No matter what the challenges are, we work with you to find the right service for your organization. Large or small, Inland Development can help you find an innovative and cost-effective solution and customize it to your specific entity's needs.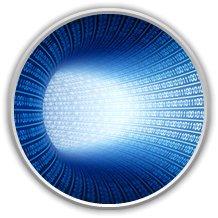 Dark Fiber
Dark Fiber is a secure and cost-effective private platform enabling businesses to maintain complete control of their network and the ability to have virtually-unlimited dedicated bandwidth. Dark Fiber provides you with the capacity for cost-effective scaling, high-bandwidth applications, uninterrupted connectivity, and private, secure networking for critical data.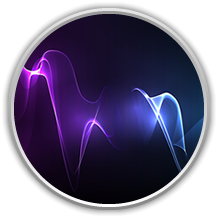 Wavelengths
Wavelength service is fully managed, private point-to-point transport service delivered over our fiber optic network. For large bandwidth consumers, Wavelength service offers an efficient cost profile while minimizing customer capital and necessary expertise. Our Wavelength service can seamlessly carry your mission-critical traffic, including voice, internet, data, and video, while being tailored to fit the customer's specific usage needs.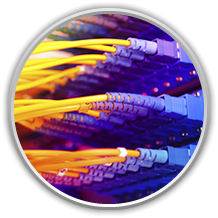 Ethernet
Windwave reaches hundreds of business locations through a combination of access capabilities. With these options, Windwave makes Ethernet the most practical, cost-effective solution for extending your local and Wide Area Network. Enable and manage your own applications, across town or across the country, just like you manage your office network.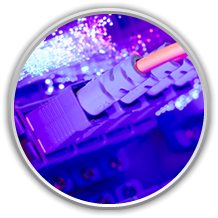 Internet Access
Windwave's Internet service provides fast, reliable Internet access at a reasonable price. We offer a variety of flexible services to customize a solution for your business needs. Our network has diverse routing with geographically distributed peering to other backbone providers, in order to provide the fewest network hops possible. Windwave consistently monitors its networks to prevent congestion. If traffic approaches peak utilization, we build in more capacity, to deliver a best-in-class service. Inland Development is a certified service provider with the Universal Service Administrative Company and we deliver "Eligible" services. The Universal Service Fund was established to help schools, libraries, health care providers, and low income citizens gain access to affordable telecommunications. Recent legislative changes have created the Healthcare Connect Fund. Contact www.usac.org to find out more information and determine the eligibility of your organization.